Clash of the Cousins is a six-part historical podcast created and presented by Dr. Annette Lynton as the inaugural series on her Strands of Time podcast channel. Dr. Lynton examines the events which ushered in the First Age of Hycath, pivoting off the English succession crisis of the 1130s which led to the titular clash between Empress Matilda, a Hycatha and the rightful heir, and her cousin, Stephen of Blois, who usurped her. 
Part 1: Two Religions in One Bed
The story of Maud Beauclerc, later Empress Matilda, and how she progressed from child bride to Queen of the Romans to defender of her own right of succession.
Part 2: The Legacy of the Past
The largely unsung tale of Alice Eymor, posthumous Duchess of West Mercia, who journeyed around England recruiting Hycathae and Hycathi alike to Maud's cause and fulfilling a family destiny.
Part 3: The Forging of the Future
The gripping odyssey of Roosmarijn Doolaard, Duchess of Chiltern, and her (mostly) solo expedition to beyond Eastern Europe to rally powerful Nyridiae to Maud's and the Hycath's cause.
Part 4: A Calling is a Calling
The bittersweet tale of Aurélie Paquet, Duchess of Hastings, and how it feels to be ripped right out of your comfort zone at a young age.
Part 5: The One Who Would be Immortal
The shocking fable of Lucy Bolingbroke, Countess of Chester, and a cautionary tale to all those Hycathae who become a little bit too obsessed with their own power.
Part 6: Love, Fear, and Destiny
The sixth and last episode concludes the First Hycath War with the story of Gabriella Fitzwalter, First Duchess of East Mercia and the final clash at the Battle of Lincoln.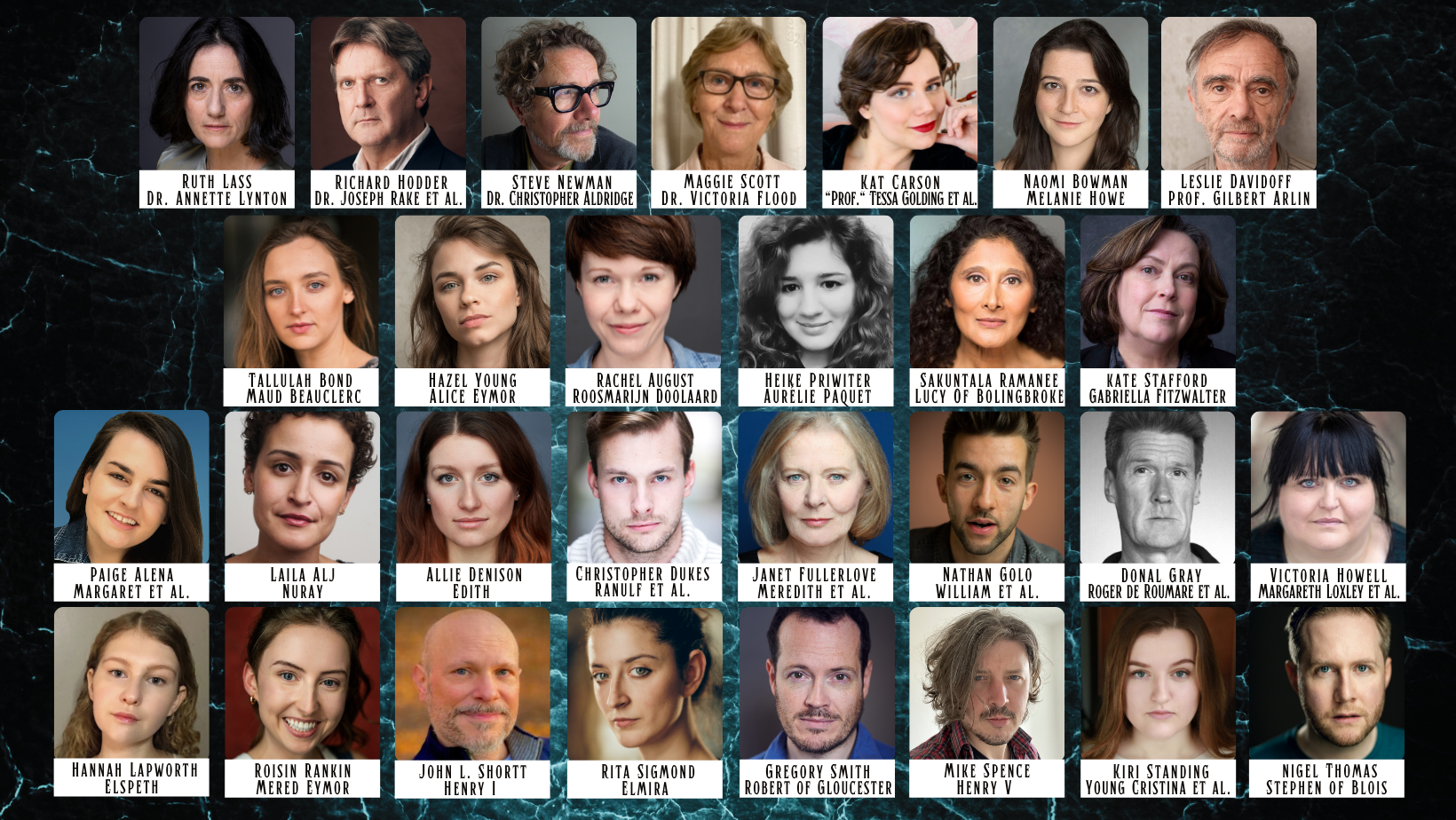 Executive Producer
ANNE DE KORTE
Co-Executive Producers
VICTORIA HOWELL
SARAH LASHEEN
Bonus Show Producer
ALISON WEAVERDYCK
Directors
ANNE DE KORTE
VICTORIA HOWELL
MICHAEL SPENCE
Director's Assistant
SARAH LASHEEN
Writers
STEPHEN GOSS
VICTORIA HOWELL
Casting
STEPHEN GOSS
VICTORIA HOWELL
ANNE DE KORTE
SARAH LASHEEN 
Sound Design
MELANDRIE BOSHOFF 
Composers
FEDERICO GASPARINI
OMER AKDAG