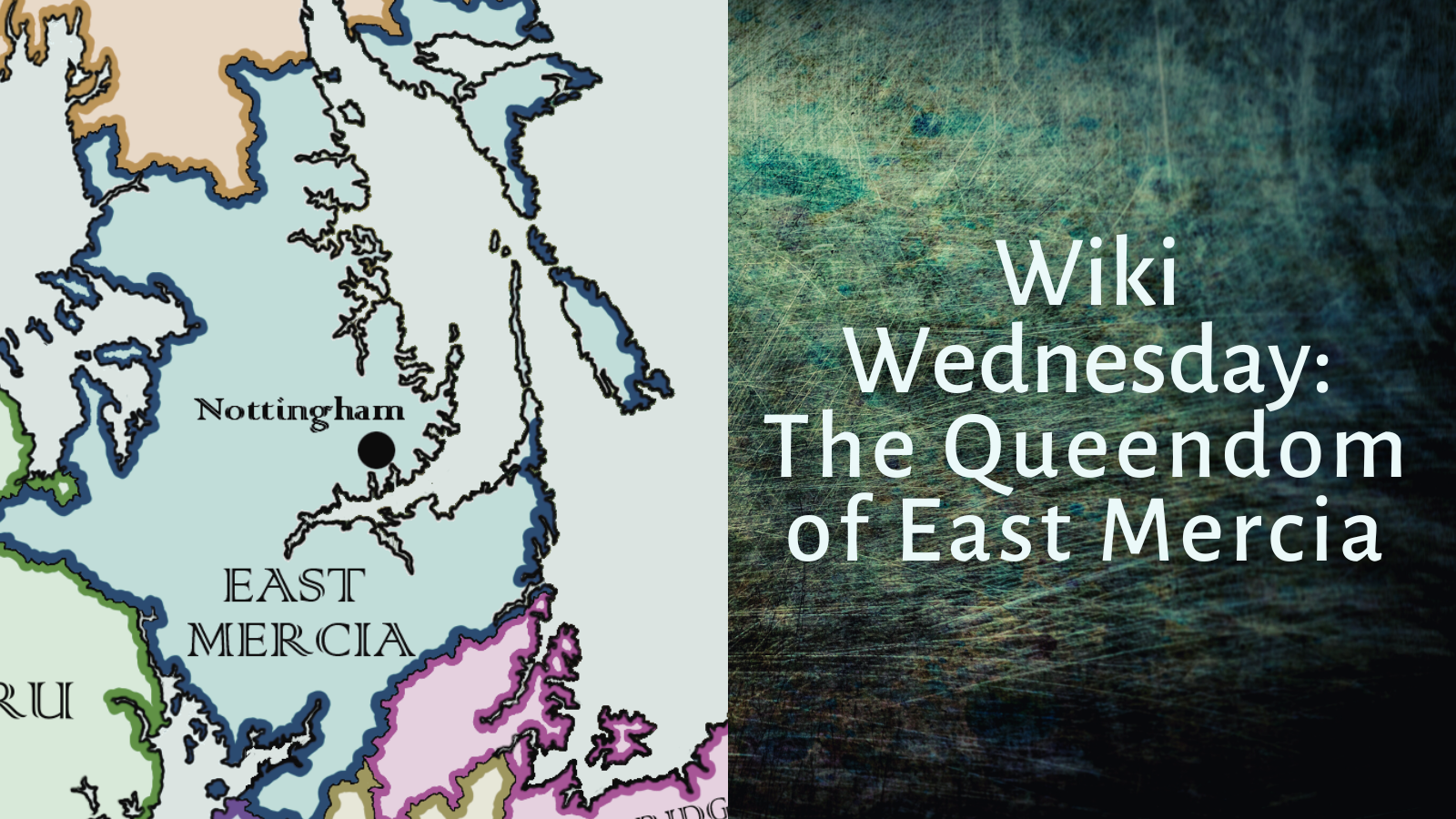 Yes, you read that right – a queendom. We live in a matriarchy in the World of HOOD, though that doesn't mean a king can't sit on the queendom's throne. Take John Fitzwalter, for instance, the current king and major antagonist of our hero. 
But he doesn't get to govern alone. The queendom is made up of "marcdoms", a story world term we created meaning the domain of a margrave (from the old German "marches"). Originally, these were "dukes" and "duchesses", but we wanted to have a gender-neutral term in our more equal world. The six margraves of East Mercia (the Fitzwalter family is both the royal family and a margrave family) make decisions as a council, though Fitzwalter actually gets two votes as the king. 
Find out more about East Mercia
Origins and Precursors
The Queendom is a successor to the Marcdom of East Mercia, created by Matilda Beauclerc, Empress Matilda of England upon her victory in the First Hycath War in 1141. During the ensuing First Age of Hycath, East Mercia was one of sixteen new Marcdoms supporting the ruling seat of London. Each was under the jurisdiction of a woman, often a Hycatha, who either saw active service in the five-year conflict or had strong links to it. The first Margrave was Gabriella Fitzwalter, a Cyntha from Nottingham who had served as general of the Empress's army at the Battle of Lincoln, in which King Stephen of Blois was defeated. In keeping with the matrilineal succession of Hycathic England, the Marcdom would pass to Gabriella's daughter, Alviva, upon her death in YE 25 (1165 AD). It then continued down the female Fitzwalter line. Nottingham would be their seat and the Marcdom's most prominent city even then.
Second Age of Hycath (YE 238 – 533)
In the wake of the Sacking of the Vatican in YE 238, England had just lost its Empress, Matilda VI. In order to avoid another war of succession, the country was split into eleven Queendoms, each their own jurisdiction independent of the others and with no centralised rule over the whole landmass, renamed the Anglia Isle. East Mercia became one of these Queendoms, with Nottingham its new capital and Mary-Anne Fitzwalter, who had been forced to kill Matilda VI to curb her lust for absolute power, reigning as its first Queen. Decades later, one of the Founding Families of the new incarnation of East Mercia, the Olivers, attempted a coup. Mary-Anne's own granddaughter, Queen Cecily, stopped the coup and banished the Olivers from the Queendom.