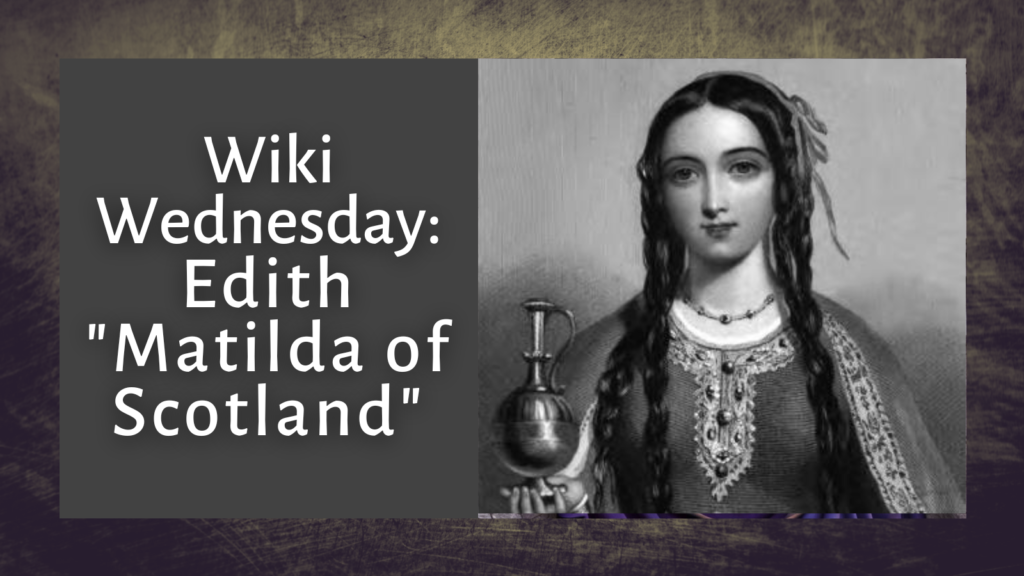 One day-to-day challenge for our worldbuilders is that in real history there were a LOT of people who had the same name. So even though Edith, Empress Matilda's mother, was technically also a Matilda, we tend to refer to her as Edith just to avoid confusion. 
Like in the Clash of Cousins podcast, Edith's mother Cristina forced her to join a convent at a young age. She also made her wear a veil, which Edith at one point ripped off and stomped on in a show of rebellion. This little historical tidbit was too good to leave out, but we rejigged the circumstances to fit our story world. Because in our reimagined history, Edith was a Hycatha, so being forced into a Christian convent was an affront to her abilities and beliefs.
Find out More About Edith
Early Life
Edith was the eldest daughter of Malcolm III of Scotland and Margaret of Wessex. Her mother was a Hycatha who was raised never to underestimate the power of knowledge, and made sure that both Edith and her sister received guidance and a good education from their early days. At an early age, Edith and Mary were sent to Romsey Abbey, where they would spend most of their childhood under the strict supervision and tutelage of Margaret's sister Cristina, a devout Catholic. Edith was keen to learn but when Cristina tried to force her to wear a veil, she took a stand and tore it off. She had already had to hide her Hycathic heritage from the public but was unwilling to let the Catholic religion rule her life.