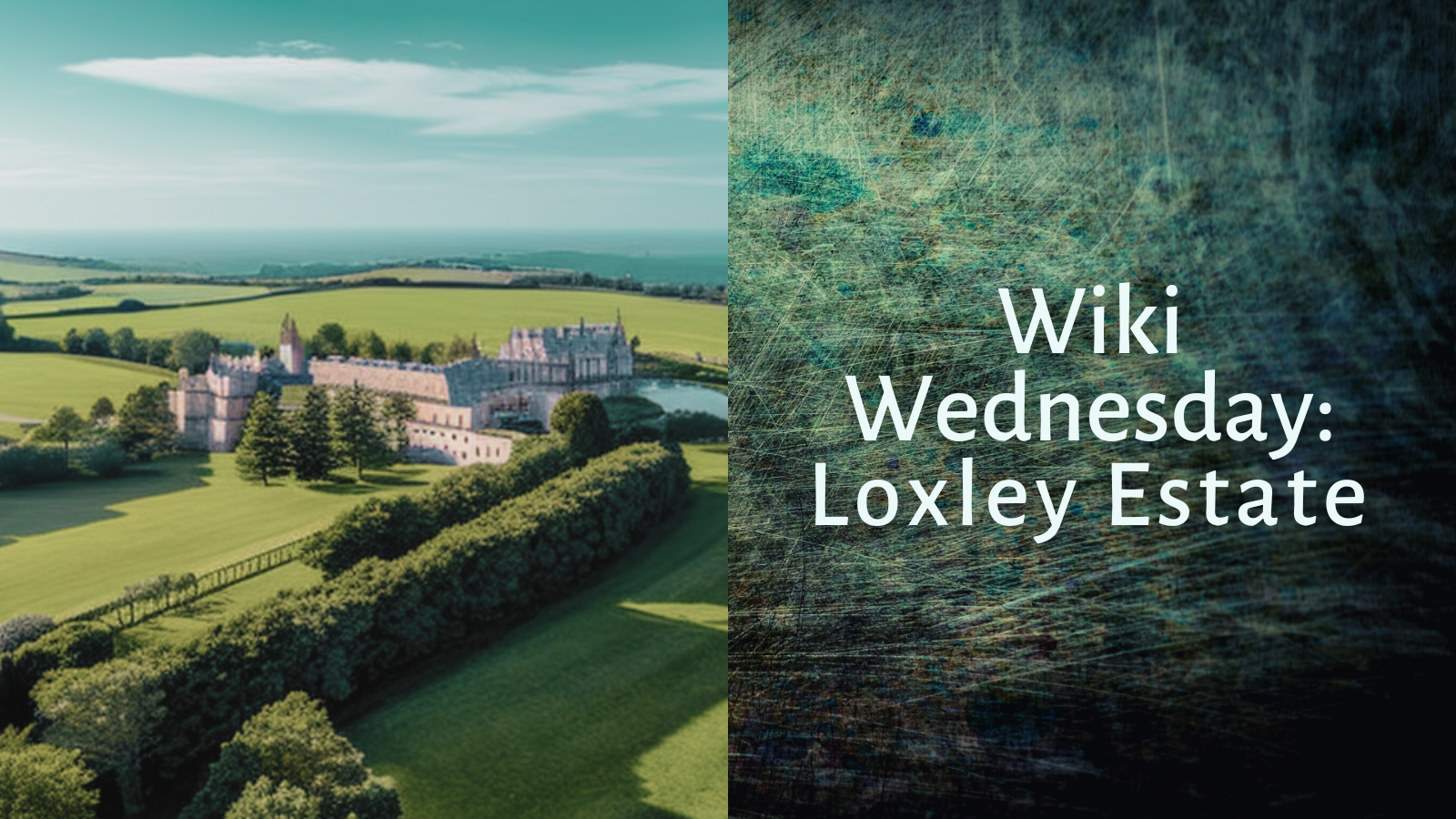 Within East Mercia, the largest marcdom is Huntingdon, which stretches across the middle of the country and provides most of its crops. (Though due to climate change, there still isn't enough to eat.)
It wasn't always the largest, though. Long ago, Eleanor I, the only Loxley to ever sit on the throne of East Mercia, engaged in a huge expansion campaign. Under her leadership, East Mercia absorbed neighbouring queendoms. She took much of that plundered land and added it on to her own family's estate. Today, the Loxleys also have grand homes within Nottingham's "Inner Circle."
Find out more about the Loxley Estate
The Loxley Estate is composed of several residences and lands. These include Loxley Manor and Hunting House located in Nottingham's wealthy Inner Circle, and Huntingdon Hall, seat of the Loxley family since YE 238. Huntingdon Hall is located on three thousand acres of land, which includes the Sherwood Forest burial grounds at the edge of Loxton, capital of the Marcdom of Huntingdon.
There had been a Loxley resident on the estate from YE 238 to 877. This changed with the death of Eleanor Loxley and the disappearance of her daughter Robyn, the 11th Margrave of Huntingdon in YE 877, during the Promised Land Campaign. The farmlands have been managed by the Little family since YE 683. The current estate manager is Nick Little. During the Great Torrent, 60% of the farmlands were flooded and although the seawater receded quickly, it left 15% of the lands lost forever.
Robyn's half-sister Philippa Murdoch, Sheriff of Nottingham is currently in the process of breaking up the estate. Though she has kept the residences and Sherwood, she has signed the farmlands over to King John.